Overview
My doctor advised me to keep a record of my life (eat, sleep, time of activity, etc.), so I started by looking over some Journey diary app /details?id=com.journey.app&start=90&hl=ja) However, after continuing for about a month, I noticed that there was no essential function. .. ..
That's right (`・ ω ・ ´)
There is no summary view (`・ ω ・ ´)
So, I decided to write in Java because I was free during the leave period and I was studying with a design pattern book on time (∩´∀ `) ∩
This article is a series product. This time, only the premise story and introduction. As the technical topic is as the tag, the implementation of jFreeChart has been postponed for some reason, but I will introduce it halfway.
---
A brief introduction to Journey
There is a free version and a paid version. I bought the paid version of Premium (Is it sold out for 600 yen?).
↓ Journal view (Journey screen)
↓ Calendar view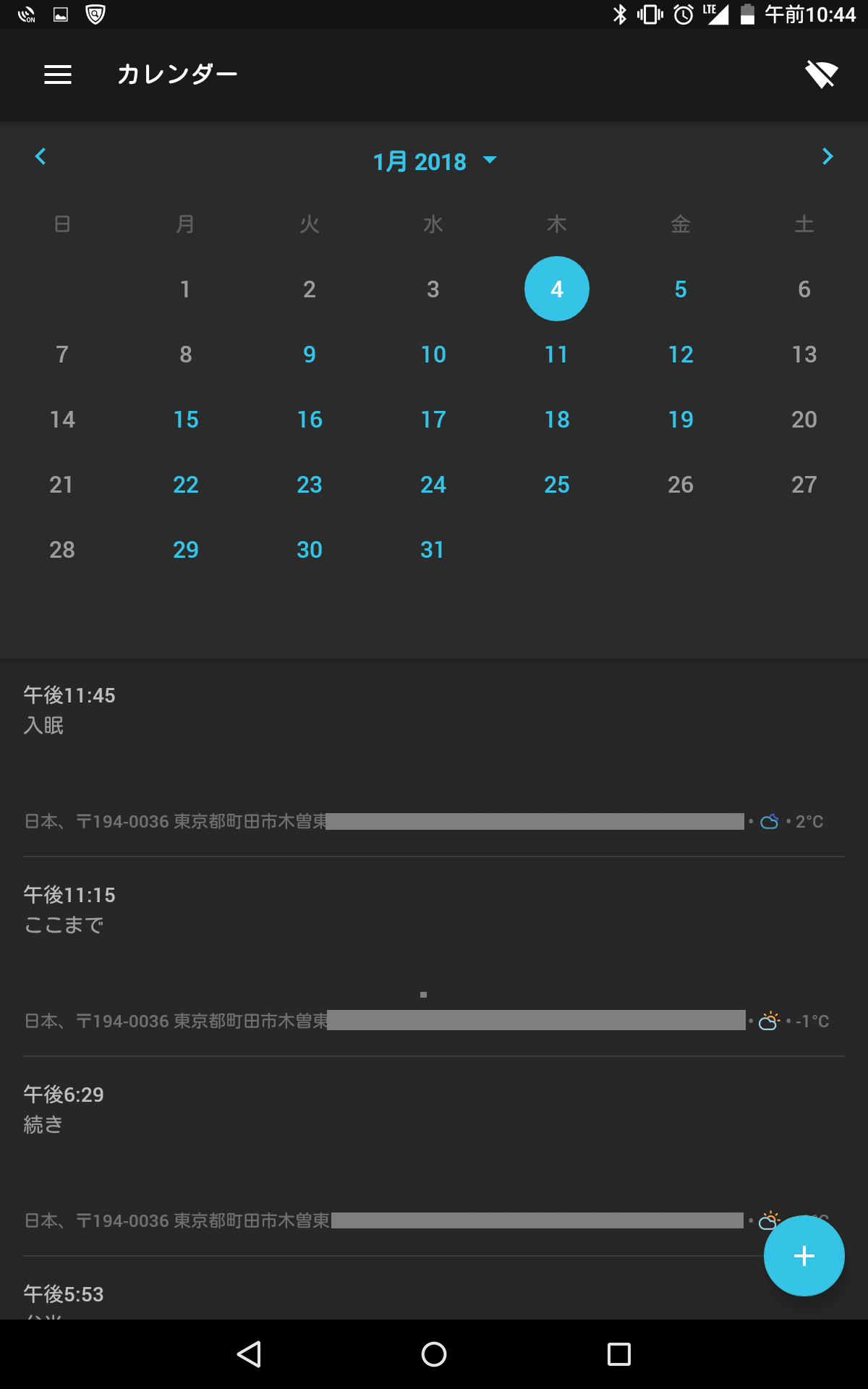 ↓ Photo Video Collection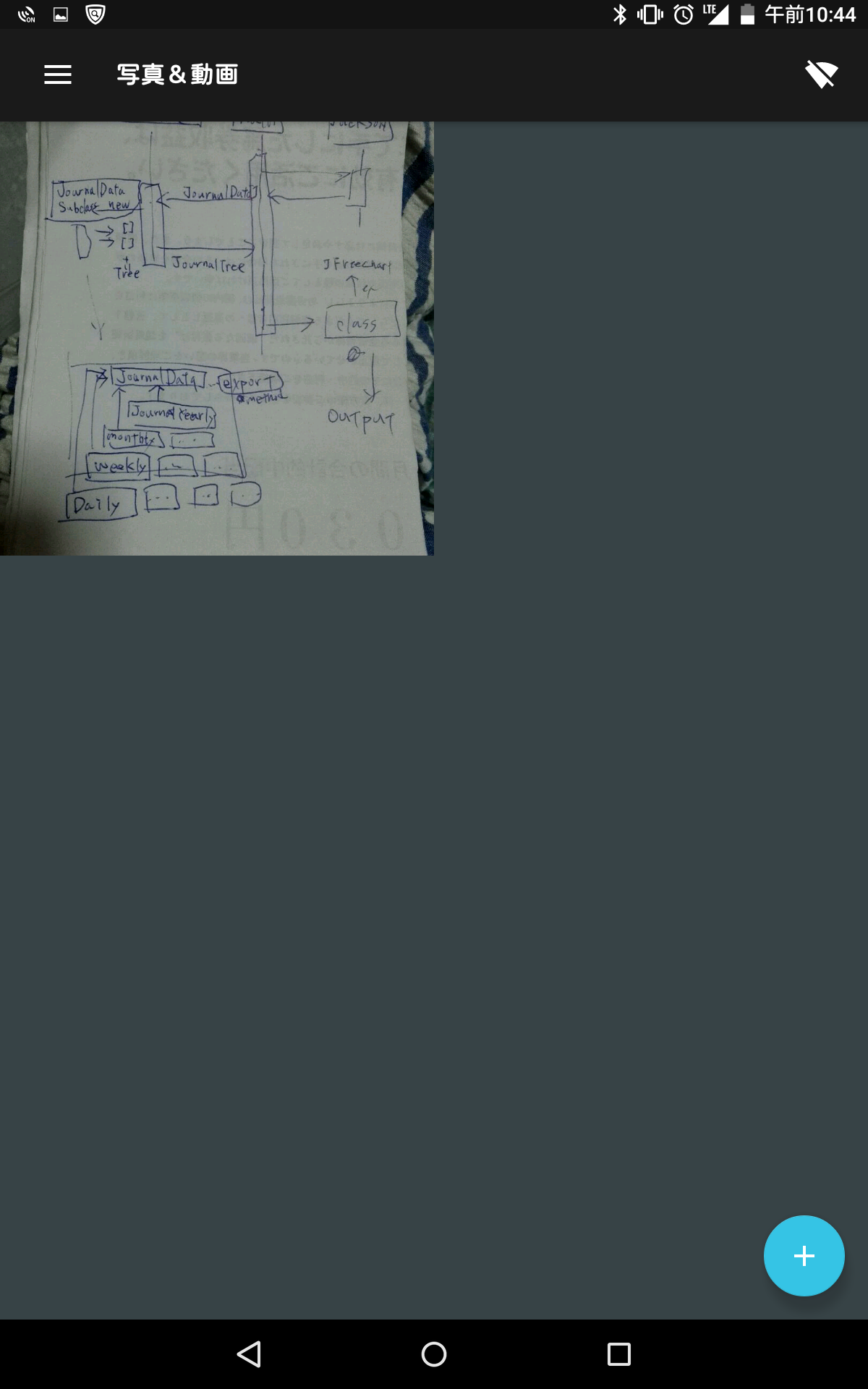 ↓ Map (holds the recorded GPS position)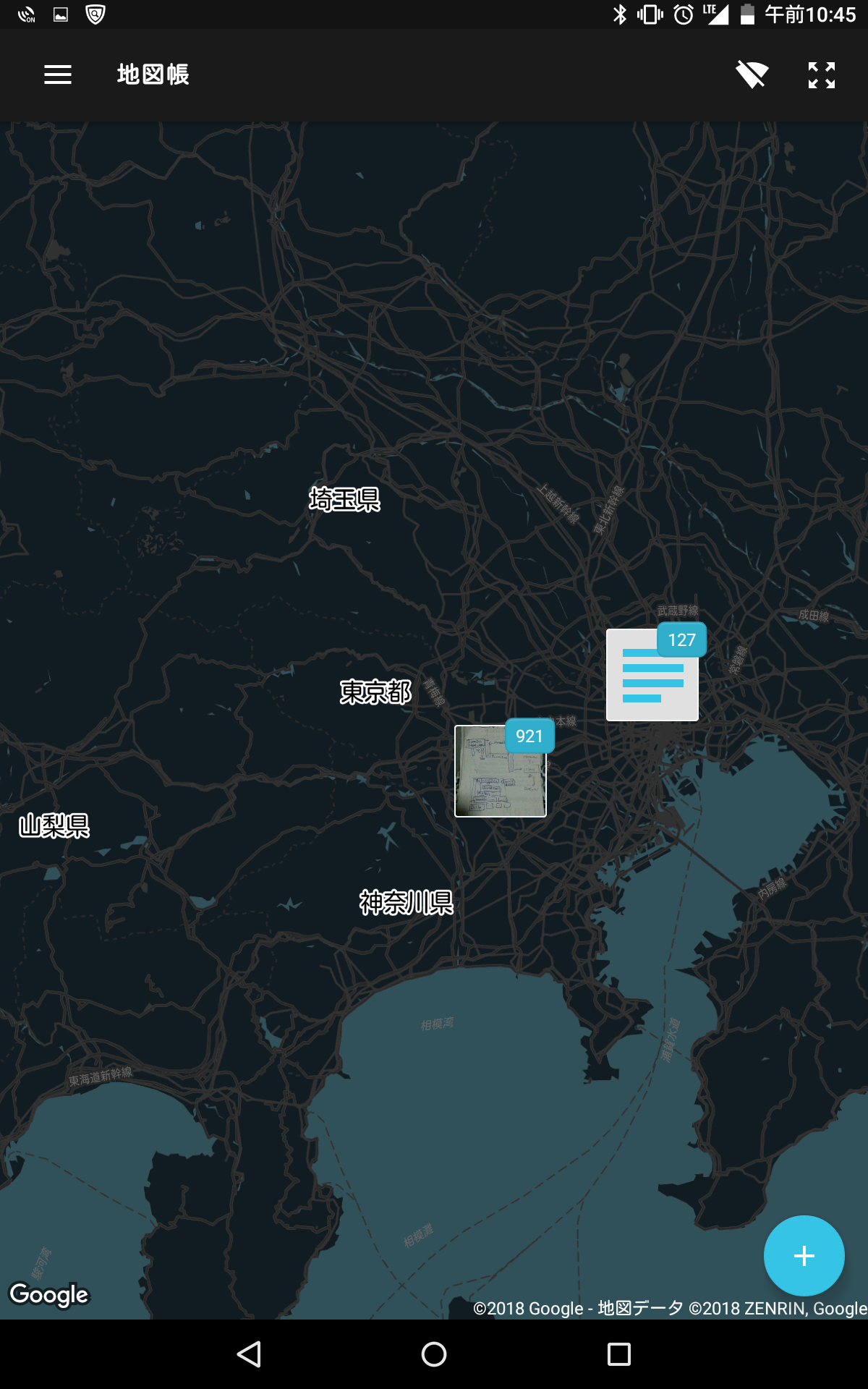 ↓ You can extract by tagging
↓ What you can do with the premium version
↓ What you can do with the cloud version
↓ Setting screen 1
↓ Setting screen 2
↓ Setting screen 3
↓ Search 1
↓ Search 2
It's still less than a year's data, but for now it works smoothly and comfortably.
---
Task
As you can see in the introduction, there is no view that can be presented as a list. I haven't mastered this data because I can't judge at a glance whether or not the rhythm of life has been resolved (where I want you to officially implement the function).
---
solution
Since it has the following environment, we examined the configuration as shown in the figure.
You can specify the range of data and export it with json
What you have already purchased ... If you don't use it, it's a waste!
Just right for learning Java and object-oriented programming
To summarize briefly, analyze the exported json and make a daily graph It means to make it. I considered what to do with the UI, but chose a browser that can be easily displayed on multiple devices. Therefore, HTML and JavaScript will be used metaprogrammingly (Java will generate the source code). The user expects to manually pass the export and json file to the program and open the output HTML file.
↓ Activity diagram
↓ Prototype deliverable (output as pie chart)
---
At the end
With that said, you can relax without worrying about the delivery date and completeness (∩´∀ `) ∩ If you handle all of them, the article will be long, so I wonder if I should summarize it by point.
Next time, I think it's a rough class design (`・ ω ・ ´)