Introduction to Programming for College Students: Preparation Let's Install Processing
Qiita cannot easily print only the content part. If you want to print the text part or convert it to PDF, please see http://gurakura.sakura.ne.jp/hellomondrian/setupprocessing/ (same content).
Introduction
In this series, you will learn programming using software called Processing. Processing is required to actually run the program described. This document describes how to install Processing and a simple operation check.
Download & install
Processing is distributed at processing.org. Free software.
When you access http://processing.org, you will see the following screen.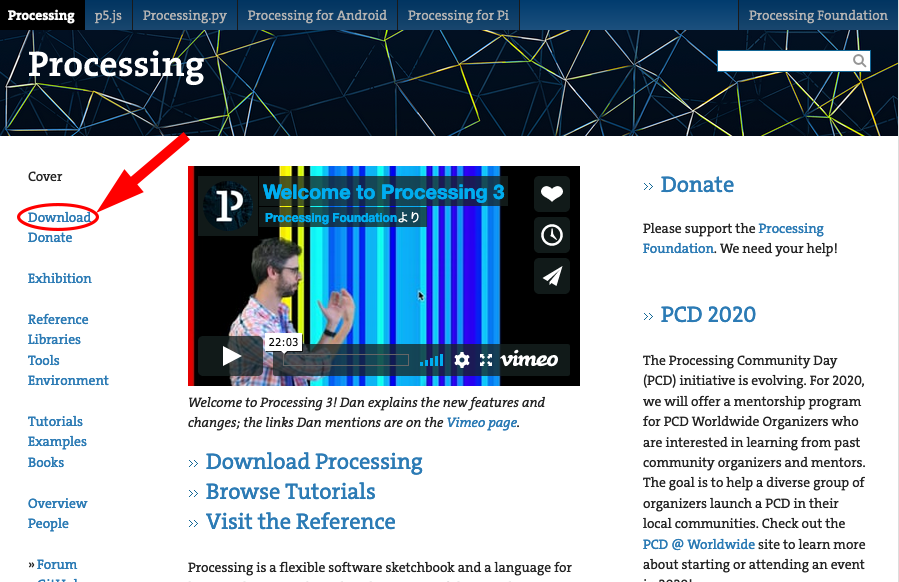 Now click on "Download" on the left to download and install the file that fits your computer.
Start Processing
After the installation is completed successfully, let's start Processing. When Processing starts, you should see the following screen (the image is for Mac).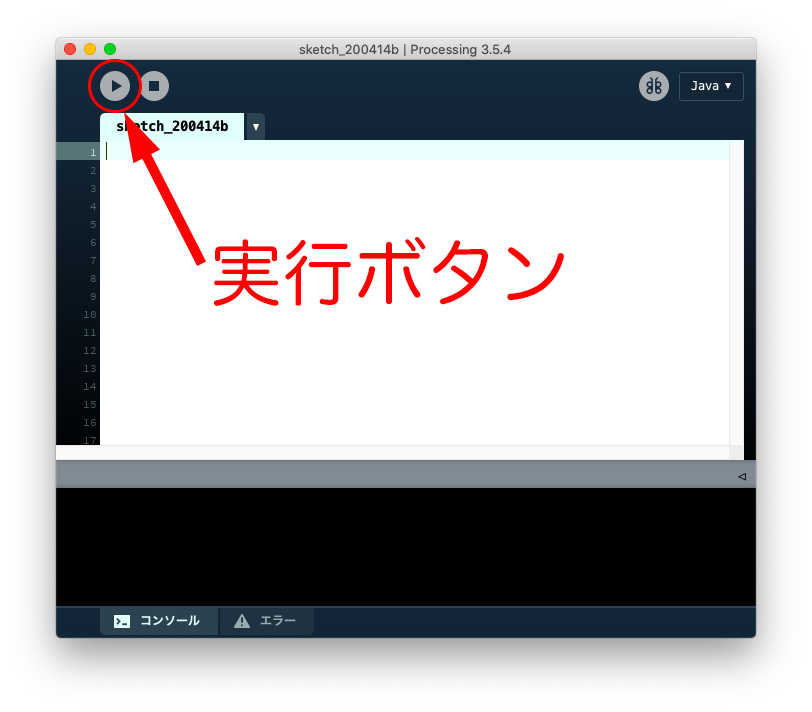 The display of the title bar of the window changes depending on the installed version.
Enter the program in this window and click the Run button to run the Processing program. In this series "Introduction to Programming for College Students", enter the program in this window, press the execute button, and the program works properly. We will check each time whether or not it is.
Operation check of Processing
At the end of this section, let's check that the Processing you installed works properly. Processing can be executed without entering any program. Do not enter any program and click the run button.
It may take some time, but if you see a window like the one below, you can assume that the installed Processing is working properly for the time being.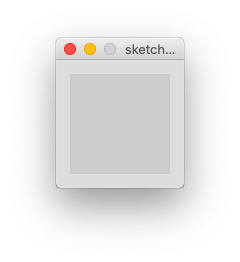 Once you've successfully verified the Processing operation, this section is complete. Thank you for your hard work.